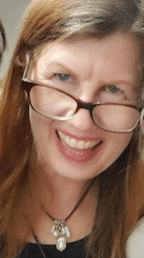 DACM, LAc, LMT, CLC at FLO Acupuncture
I am a licensed and Board Certified Acupuncturist, Licensed Massage Therapist, and Certified Lactation Counselor, with 23 years of prenatal care experience, postpartum care, and Japanese style Acupuncture. I am grateful to have been able to help hundreds of women feel more comfortable emotionally and physically during and after their pregnancies.
My areas of expertise include prenatal care, gynecological and infertility disorders, stress/anxiety, pain syndromes, and general health. I enjoy drawing from several modalities, including acupuncture, herbal medicine, and massage, to best address your needs.
Over the years, I have successfully treated many common maternal health issues. Prenatal acupuncture helps relieve nausea and morning sickness, fatigue, anxiety, heartburn, body pains, and swelling in hands and feet. Acupuncture with moxibustion has been proven to be very effective for encouraging breech babies to turn head down! For self-care between sessions, I enjoy teaching gentle exercises and other pearls of wisdom to use at home for better sleep, pain relief, and discomfort.
Over the past 24 years, I have had the honor to study with some of the world's most renowned practitioners focusing on infertility, prenatal acupuncture, and labor and delivery. I specialize in Japanese style Acupuncture and Prenatal/Postpartum Massage.
I earned my Doctorate Degree from Five Branches University in California and my Masters of Science Degree in Acupuncture from the New York College for Wholistic Health, Education, and Research in December 2001. In March 2002, I became board certified as a Diplomate in Acupuncture by the National Certification Commission for Acupuncture and Oriental Medicine (NCCAOM). This includes certification in Clean Needle Technique.
In 2010 I completed a two year Sports Medicine course at The New England School of Acupuncture in Boston. This unique orthopedic approach deepened my understanding and treatment of various pain conditions, including back and joint pain during pregnancy. As an acupuncturist and massage therapist, I find that combining acupuncture with massage works best to rebalance muscles, reduce pain and inflammation, and keep you comfortable throughout your pregnancy.
Following my graduation, I moved to the other side of the Atlantic to study Herbal Medicine at the Kanpo Institute of Medicine in London, England. After returning to New York City, I taught Japanese Acupuncture at Pacific College of Oriental Medicine and, for a short while, supervised in the student clinic. For three years, I also enjoyed working as an assistant teacher for Zen Shiatsu at Tri-State College of Acupuncture.
In 1997 I graduated from The School of Massage Therapy at the New York College for Wholistic Health, Education, and Research. That same year, I also received my Prenatal and Postpartum Medical Massage Certification.